Click to view gallery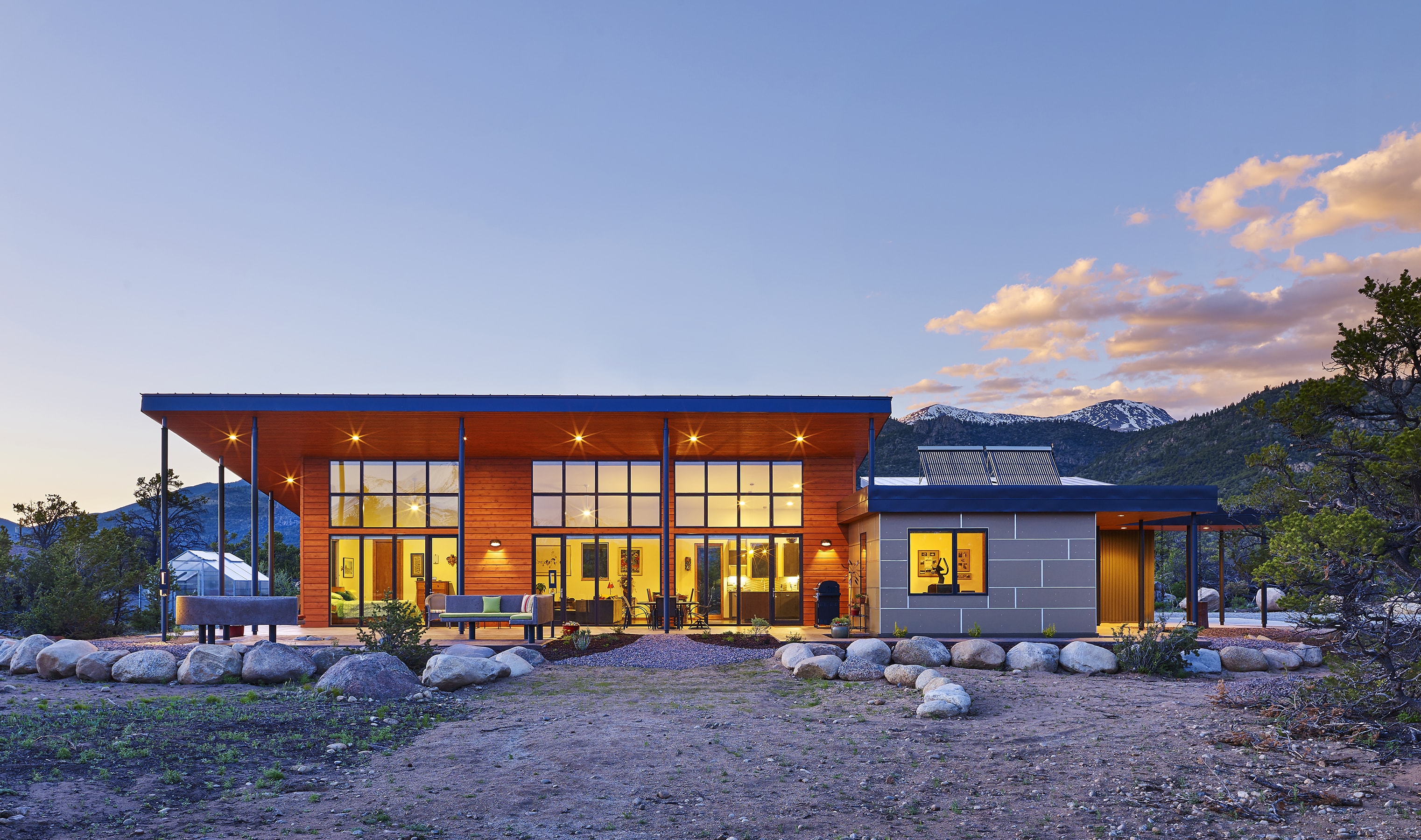 Arkansas River Valley Home
This Arkansas River Valley Property has an open and simple floorplan that is both energy and material efficient. Integrating the site with the use of materials that reflect the land. The contemporary indoor and outdoor living spaces are oriented toward Collegiate Peaks views.
The open floor plan and windows focus on the surrounding landscape.
The southern aspects of the building concentrate on the solar gain, and combination of covered and uncovered outdoor space. The main and east entrances showcase the assembly of simple forms and shed roofs.