Click to view gallery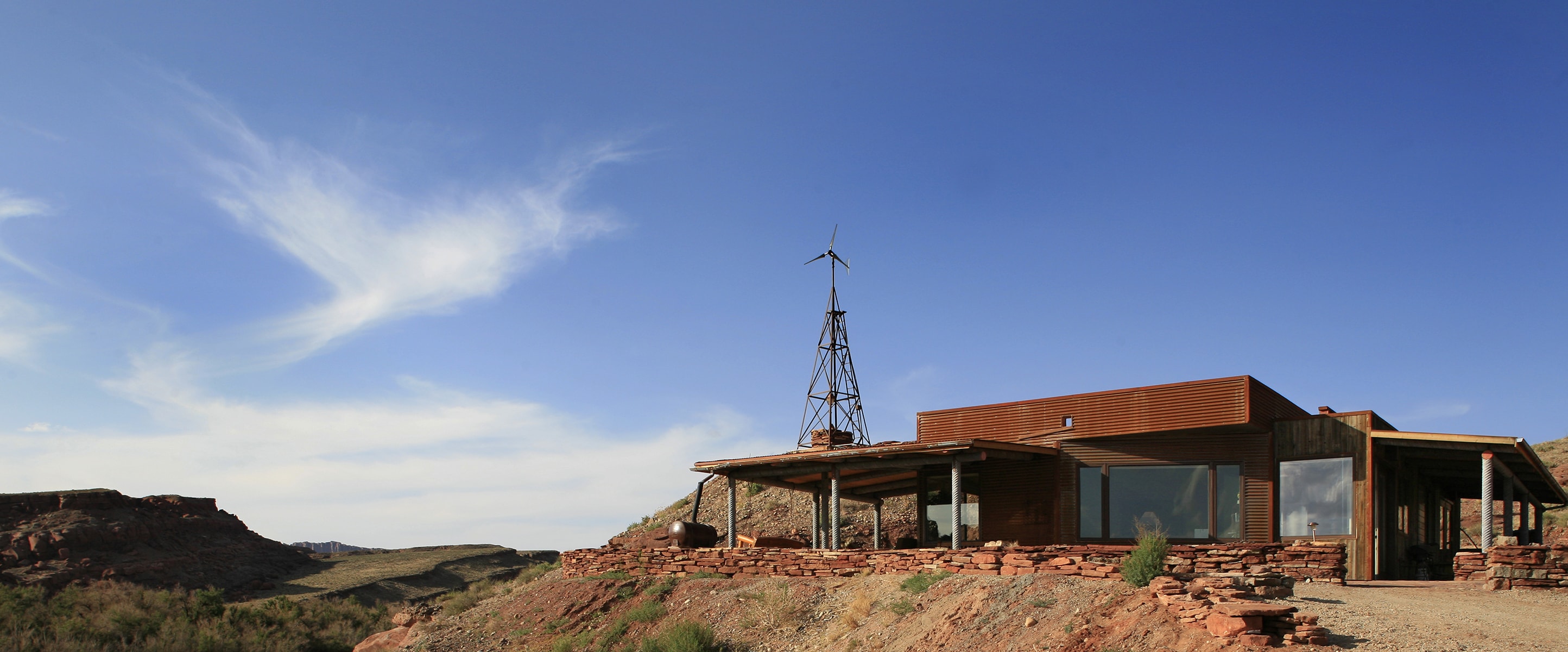 Last Hurrah Clubhouse
An off-grid guesthouse – separated from the main cabin by 150 yards and nine holes of desert golf course. This unique one bedroom and a bunkroom cabin design offers modern warmth.
The varied roof planes and rough textures reflect the ruggedness of the distant cliffs and the secluded patio allows visitors to enjoy stillness in the vast landscape.
The clubhouse was carefully located on a bit of gentle terrain backed by a protective hillside.