Click to view gallery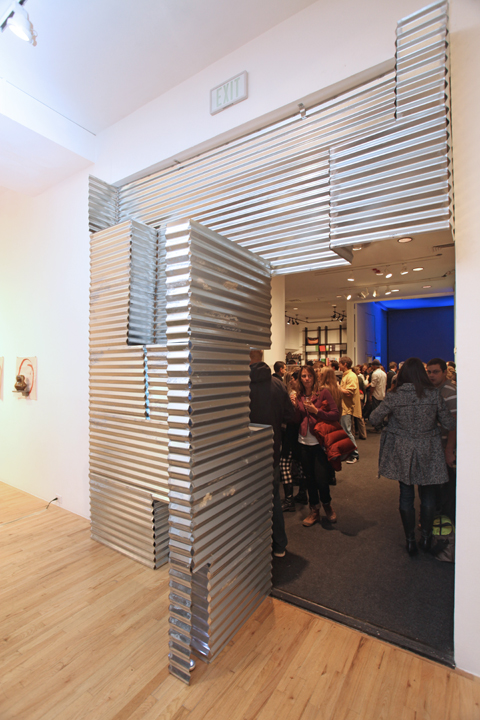 Corrugami
Land+Shelter designed and fabricated a site specific installation at the Aspen Art Museum as part of the AAM's 2010 "970.org" exhibition.
With a hand held skill saw set to ¾ of the corrugation depth – one can "perforate" corrugated metal – just like paper – creating a location for a fold. Perforations were then folded – like origami – a method we tested to play with a very common building material: corrugated metal. The exploration of materials is a common theme in our approach to design, and in this installation we were able to play with the constraints of a simple tool and a simple material to create something unexpected from the mundane.
During the opening reception of the 970.org exhibition we hosted a design competition. Six teams made up of area architects and designers were invited to participate in the challenge. Their Challenge: to create an architectural model on-site with limited time and materials. Since 2005, L+S has collaborated and supported a variety of community programs and events that make a positive impact throughout the Roaring Fork Valley.